Melissa and Doug Dolls Sale
by admin
Melissa and Doug Toys On Sale Aus : Melissa and Doug Dolls Sale
Melissa & Doug are a popular brand name for toys for kids which includes pretend play and interactive educational toys for hours of enjoyment for imaginative playtime.
During my research I came across this fantastic sale on Melissa and Doug Dolls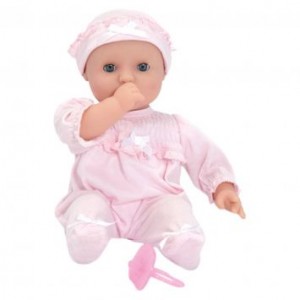 in Australia….
Annie Drink and Wet Baby Doll, Pink/White …30cm High Posable baby doll, perfect for bath-time play. Annie has open-and-close eyes, can "drink" from her bottle, and even sits on her very own potty. She also comes with a dummy and a pink-trimmed, self-stick nappy.
Jenna Baby Doll…30cm high New Born Baby Doll in Pink.  Jenna has a sweet face and soft, cuddly body. Dressed from head to toe in pink (every little girls favourite colour). Her eyes open and close, and she can suck her thumb or her dummy.  How cute is she!
Wooden Parking Garage Building Blocks
Folding Princess Castle Pink/White
Children's Grill Set Toy
Children's Stir Fry Slicing Play Set
Fold and Go Dollhouse
First Bead Maze Toy
Wooden Low Loader Toy
** You'll also find a wider selection of Melissa and Doug Dolls at Amazon
Melissa & Doug Toys….playthings to engage, entertain and educate little ones for hours on end.
Tags:
Melissa and Doug Dolls Sale
,
Melissa and Doug Toys